Panama Oceanfront lots are a big part of many people's dream as they begin the quest for their "place in the sun". Traditionally, oceanfront lots anywhere in the world command the highest prices and provide the most appreciation in value of all property in any given market. Oceanfront lots have tended, historically, to be rather limited in size in order to capitalize on that precious strip of sand.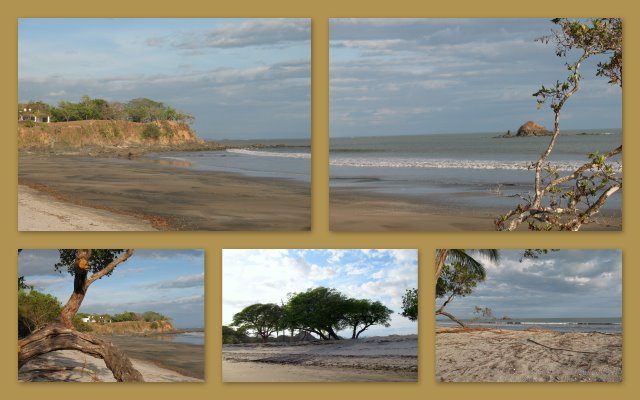 Our oceanfront lots at Boca Chica, Chiriqui defy the usual practice. We believe that those who choose Boca Chica and the Lost Coast will appreciate their choice and their community more by having enough space around them for privacy and the enjoyment of the lush and interesting landscape. We have waterfront lots that range in size from .8 acres up to more than two and a half acres. And because of the natural variations of Boca Chica's coastline, you can choose from dramatic home sites perched on rocky cliffs or gentle white sand beach locations. There is also great variety in the flora each lot features, ranging from palm fringed sands to mature growth tropical woods.


All of our Panama oceanfront lots are situated on a portion of our 1200 acre plantation where the wide mouth of one of Chiriqui's gorgeous rivers meets the Pacific Ocean. Here you can enjoy views of distant hills and mountains, peaceful river scenes and the variety of little islands that populate the estuary and sea around Boca Chica. Here, there is always something to see and nature to enjoy in the wonderful variations for which the Chiriqui province is so celebrated.,br>

Oceanfront lots are priced from $229,000.
---
Buying Real Estate in Panama

Copyright © 2009 Buying Real Estate In Panama All Rights Reserved