Panama investment property has proved itself to be a safe and profitable strategy for long-term security and capital growth. Coastal Panama investment property continues to attract buyers seeking excellent returns whether their intention is to hold the property as is or develop land for resale. Beachfront communities hold an enduring allure for those looking for a place in the sun and the Lost Coast of Chiriqui at Boca Chica is home to dazzling and dramatic shores on which a homebuilder's dreams can be realized.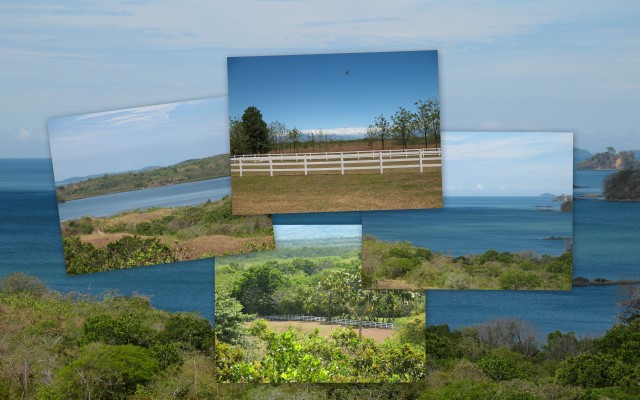 Inland properties near the beach have their own special appeal by providing value-priced opportunities tucked into rolling hills—near enough for easy access to some of Chiriqui's most beautiful beaches, but affordable for small ranches or a community of modestly priced homes for vacation or retirement. Our Panama investment properties in Chiriqui near Boca Chica include:
65.24 acres with ocean frontage of approximately a half kilometer
73.75 acres with ocean frontage of approximately a half acre and deep water cove
302.46 acres that combines the two oceanfront parcels with 163.47 additional acres of outstanding hillside ocean view property.
123.55 acres of ocean and mountain view land suitable for both reforestation parcels and residential use
287.11 acres of ocean and mountain view land that includes numerous new buildings and stables.
5 acres (with additional available adjacent) with luxury boutique hotel with five suites and infinity swimming pool.
These Panama investment properties offer a wide range of choices for the discerning investor looking to acquire a substantial holding in one of the most desirable locations in Panama at an excellent moment—just as the area is beginning to show up on the 'radar' of those following the Panama real estate market.