Panama sport fishing is world class and just off shore. This premier luxury community offers you the chance to enjoy all that Panama has to offer. One of the main reasons for all the interest in Panama Real Estate is the fact that here, in this land of temperate weather and lush landscapes, you can experience some of the most outstanding recreation in the world--sport fishing, diving, horseback riding, hiking, surfing and more. Boca Chica, Panama sits at the confluence of several large river estuaries making it a 'living aquarium' for exploration and discovery. The islands directly offshore provide excellent places to scuba, kayak or snorkel and the three miles of coast line beckon with beaches and coves for swimming and walking.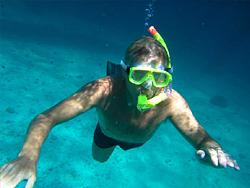 The 'Port' has a ramp capable of launching up to 30 foot boats and has dry, covered storage for the same. At this location you are a blissfully short run to the rich waters surrounding the islands of Paridas, Montuosa, Coiba, Ladrones and Secas. And a short distance beyond are the famed waters of the Hannibal Bank—the legendary record-shattering drop off of Panama's Pacific coast. At Boca Chica https://www.lostcoastpanama.com/boat-ramp-boca-chica-panama.html">Panama sport fishing is at your doorstep.

If Panama sport fishing is not your cup of tea, landlubbers, the Equestrian Center offers immaculate stables, horse boarding and grooming, ample tack rooms and fenced paddocks. The plantation at Boca Chica has miles of picturesque trails for you to enjoy winding through acres and acres of tropical landscapes. You will be able to refresh yourself at the rancho under the cashew trees adjacent to the stables which also serves breakfast and dinner to residents and guests in the hilltop guest accommodations overlooking the stable area.

Whether your interest is Panama sport fishing, horseback riding, enjoying the water or lazing about in the tropical sun, you'll never find yourself bored at the Lost Coast.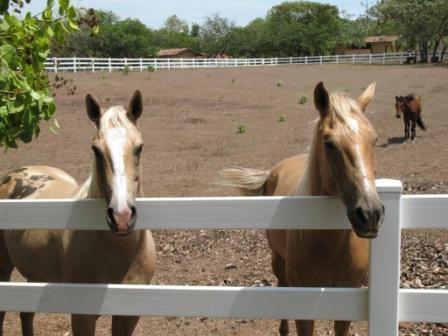 Enjoy watching our four-legged friends frolic in the corral...
---
Buying Real Estate in Panama

Copyright © 2009 Buying Real Estate In Panama All Rights Reserved